health. moves. minds.
at neuqua valley
Kindness
Monday - May 2
Take on the Kindness Challenge.  Do an act of kindness, post it to social media and call out others to match your kindness with someone else.
Mindfulness
Tuesday - May 3

Are you mindful of how much screen time you get daily on your phone?  Find your highest and lowest days of phone use and try and make TODAY, a new record low for yourself.
Empowerment
Wednesday - May 4

Who you are, what you believe, how you feel.  This is what makes you who you are and empowers you in your wonderful uniqueness.  Write "I AM" statements on our Empowerment wall today.
Advocacy
Thursday - May 5
How do people see you?  Is it the same as who you think you really are?  Today is a moment to find those differences as you advocate for yourself and your identity.
Gratitude
Friday - May 6

A simple thanks can go a long way.  Fill out a leaf for our tree of gratitude and thank the important people in your life.  Make sure to post it so they can see your gratitude.
Practicing Social Skills for Better Emotional Health
Over the course of the 2021 - 2022 school year, the Neuqua Valley P.E. and Health classes have been delivering a monthly lesson tied to Social and Emotional Learning.  The idea was to focus on a skill monthly and have students practice that skill in hopes that it would help students strengthen that skill.  The topics included:
Building Rapport
Coping with Stress
Asking for Help
Self-Confidence
Diversity within the Building
Self-Management/Mindfulness
Cooperating with Others
The presentation above was shown to
students
parents
staff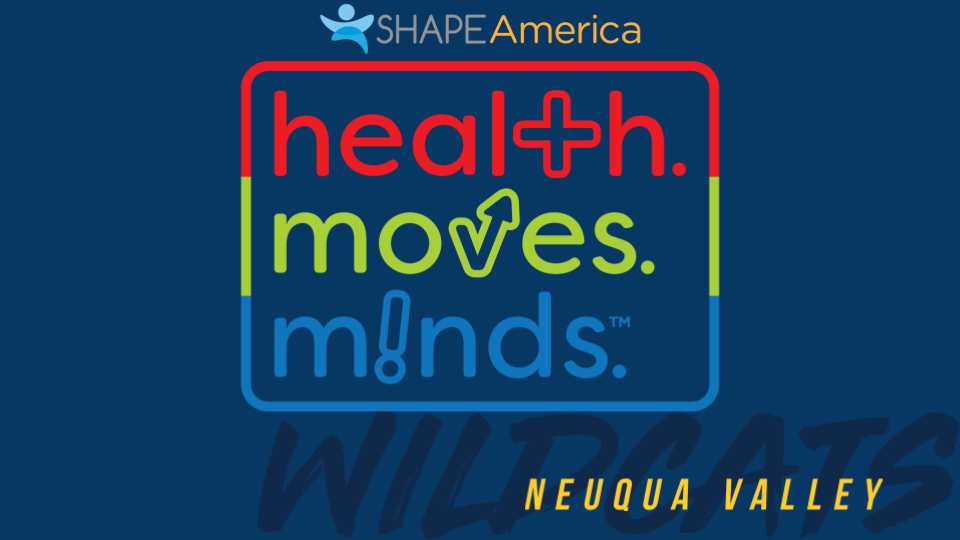 health.moves.minds. Event
Since 2019, Neuqua Valley's Physical Education and Health Department have piloted and now participate in the National program called health.moves.minds.  This program allowed Neuqua Valley to develop it's approach toward strengthening the emotional health of its students as well as raising monies to support NAMI DuPage for the programming they offer our community.
Please consider donating to our fundraiser which will be open until May 31, 2022 by clicking on the "Donate" button below.
NAMI DuPage
NAMI DuPage is an invaluable resource in the community.  Offering programming that is beneficial to all residents in times of need or educating in topics related to mental health.  NAMI visits Neuqua's Health classroom twice annually with experts who help to educate our youth in the event they should have their own emotional health crisis.